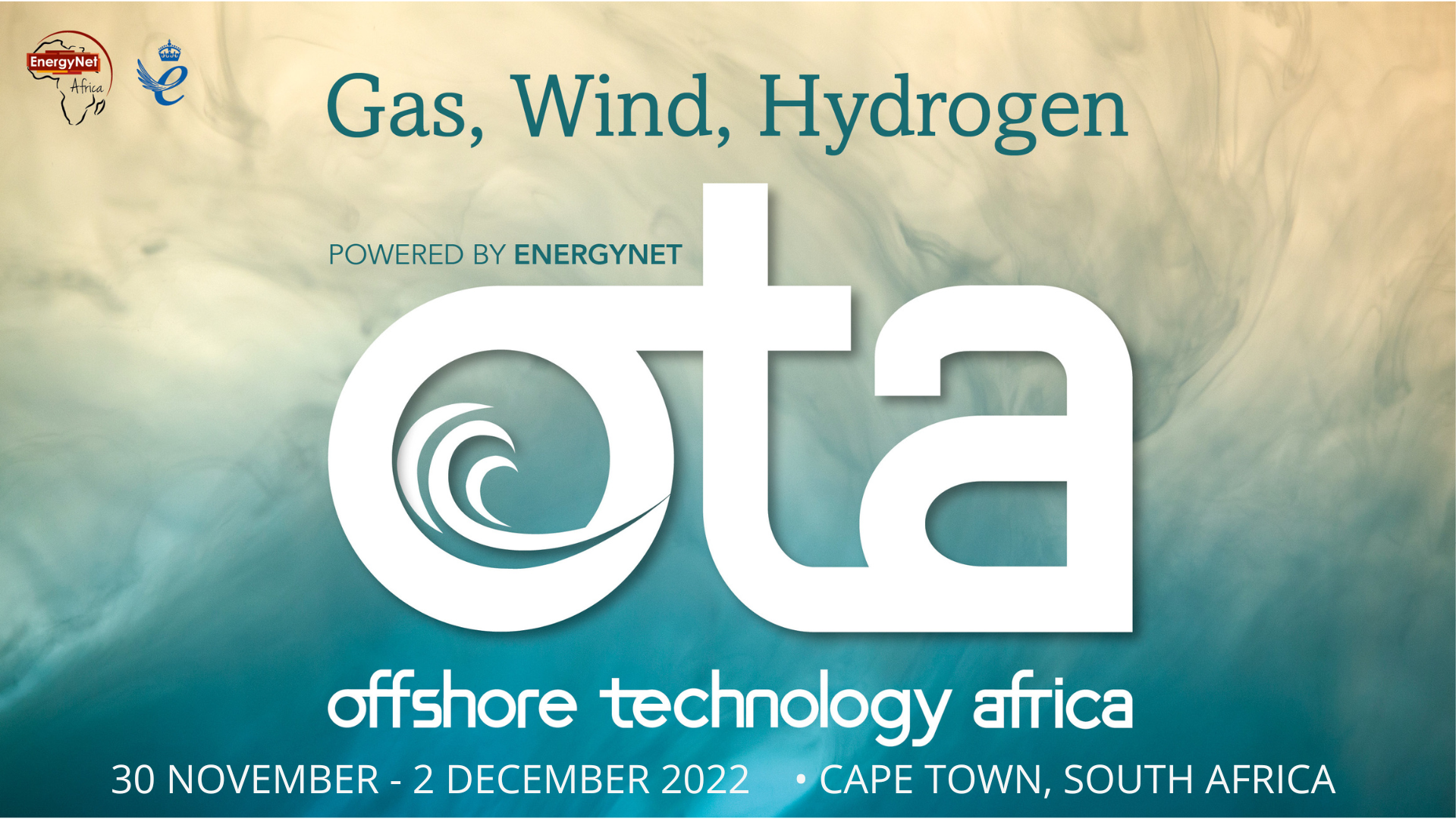 "To end load shedding, we need to urgently add much, much more capacity to the grid. Our second priority is therefore to accelerate the procurement of new capacity from renewables, gas and battery storage," said South African President Cyril Ramaphosa addressing nation over the energy crisis.
The President has also announced that the government will introduce regulations to allow new generation energy projects to come online faster, on an urgent basis, for a limited time. Perhaps it is time for Africa to increase its focus on offshore energy resources.
Energynet is pleased to announce the launch of Offshore Technology Africa (OTA), held on 30 November - 2 December 2022, at The Westin Cape Town Hotel, South Africa.
Harnessing Africa's offshore energy potential will be vital in addressing power deficits, increasing energy security, creating new revenue streams and providing socio-economic growth for the continent. Offshore Technology Africa will enable governments, financiers, developers, service and technology providers to come together to expedite the unlocking of this vast and transformative resource.
The summit will be exclusively for relevant stakeholders looking to maximise Africa's offshore energy resources. The meeting will have two clear streams, the first of which will focus on offshore natural gas developments across the continent, whilst the second will address offshore renewable energy sources including offshore wind, wave power, ocean current power, tidal power, ocean thermal energy conversion (OTEC), marine floating solar power (FPV) and the production of offshore green hydrogen.
Harry Gibson, producer of EnergyNet, commented "Africa has a burgeoning offshore energy potential that needs to be unlocked. Offshore Technology Africa will discuss how we can maximise offshore gas reserves today, whilst preparing for offshore renewables tomorrow. The two shouldn't exist in silo, as developing offshore capacity through gas will help support a transition to offshore renewables. Now is time to lay the foundations for an enabling environment to allow African countries to maximise their offshore resources."
We look forward to seeing you in Cape Town, South Africa.
Contact: Rosanna Petitto – Marketing Manager
Event dates: 30 November - 2 December 2022
Event location: The Westin Cape Town, South Africa
Organisers: EnergyNet
Contact: events@energynet.co.uk / +44(0)2073847839